Späť
ZOOMFAB® NEWSLETTER - 4TH EDITION 2021

HOW ZOOMFAB MAKES YOU MONEY FROM DAY 1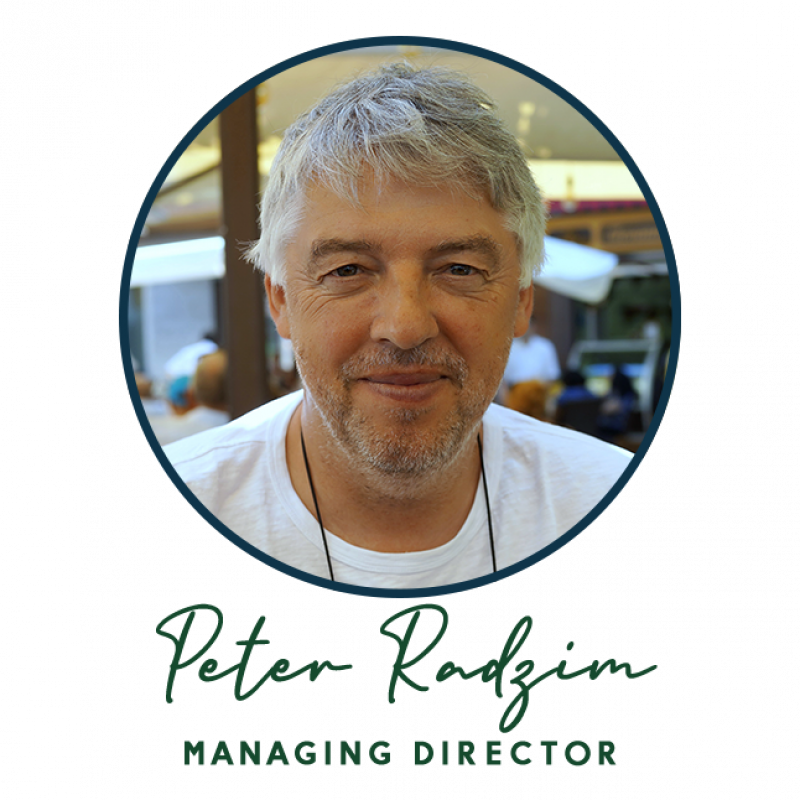 For a typical sheetmetal job-shop, if your price estimating is accurate enough and your sales and expenses are within the budget, PRODUCTIVITY is the single most influential factor directly affecting your profitability. Increasing productivity makes your company more competitive and profitable. Managing PRODUCTIVITY is the key to your SUCCESS.
ZOOMFAB is an IIoT based Industry 4.0 tool, which will help your company understand and improve productivity. With no need for consulting and lengthy preparations, and just one day to install ZOOMFAB, you'll be able to observe and understand incoming real-time shop floor data and analytics. Without stepping on the shop floor, within 2-3 days you'll be able to understand the efficiency of your shop floor organization, machine utilization, habits, spare capacity, energy cost and much more. You will also discover if your hourly rates make sense as calculating them is one thing and maintaining is another.
And then, there is the HAWTHORNE EFFECT. It refers to a type of reactivity in which individuals modify an aspect of their behaviour in response to their awareness of being observed. How much? Enough to increase productivity by 10 to 20%.
It takes in average 2 weeks to recover the annual cost of ZOOMFAB subscription. The rest of the profit is yours. Can you ask for a better ROI?
CONNECTIVITY AND VISIBILITY ARE CRITICAL FOR YOUR BUSINESS
In recent years, efforts have been made in the industrial world to promote the ideas of CONNECTIVITY and VISIBILITY. Japanese call it Tsunagaruka (making things connectable) and Mieruka (visualization, visual control, or making things visible).
Their purpose is to connect your machines so you can visualize in real-time their status and activities to manage and improve your factory organization and productivity.
---
Peter was invited to latest EURO BLECH DIGITAL event to make a presentation about increasing productivity and finding hidden profits.

In case you missed it you can watch the video here

IS TOOL CHANGER A PRODUCTIVITY BOOST FOR YOUR PRESS BRAKE?
As the sheetmetal fabrication industry is becoming more competitive, fabricators are turning to automation with the aim to eliminate bottlenecks typically associated with machine configuration and tooling setup. For press brake, this means typically adding an AUTOMATIC TOOL CHANGER (ATC).

ZOOMFAB monitors press brakes equipped with ATC. Below are graphs showing time needed to setup press brake manually and with ATC.


Being a cloud application, it is much easier for us to constantly improve ZOOMFAB's performance and introduce new features without the need for you to install new versions of the software.
If you wish to find out about the latest releases, please click on the copyright notice in the left bottom corner of your ZOOMFAB screen.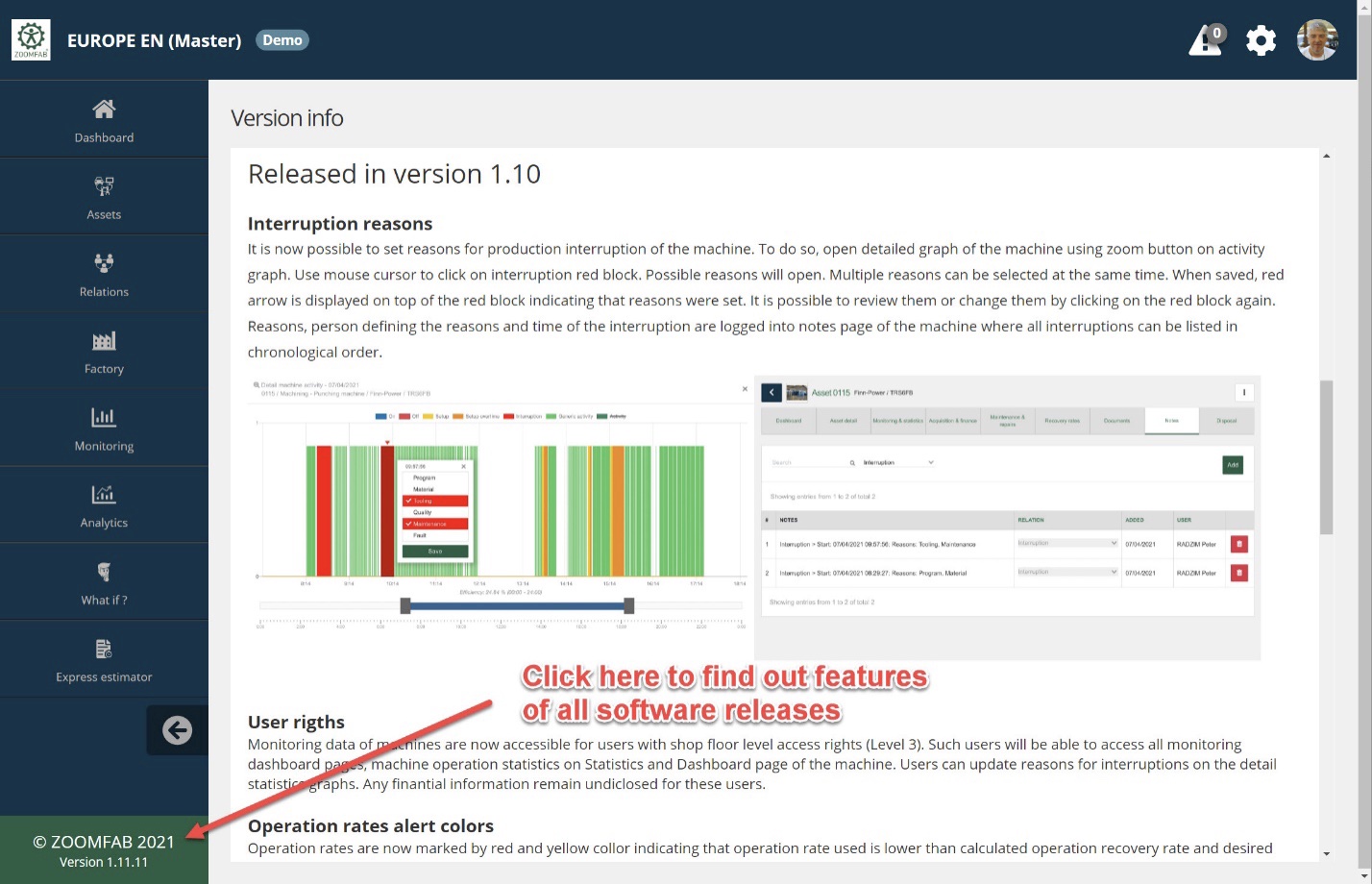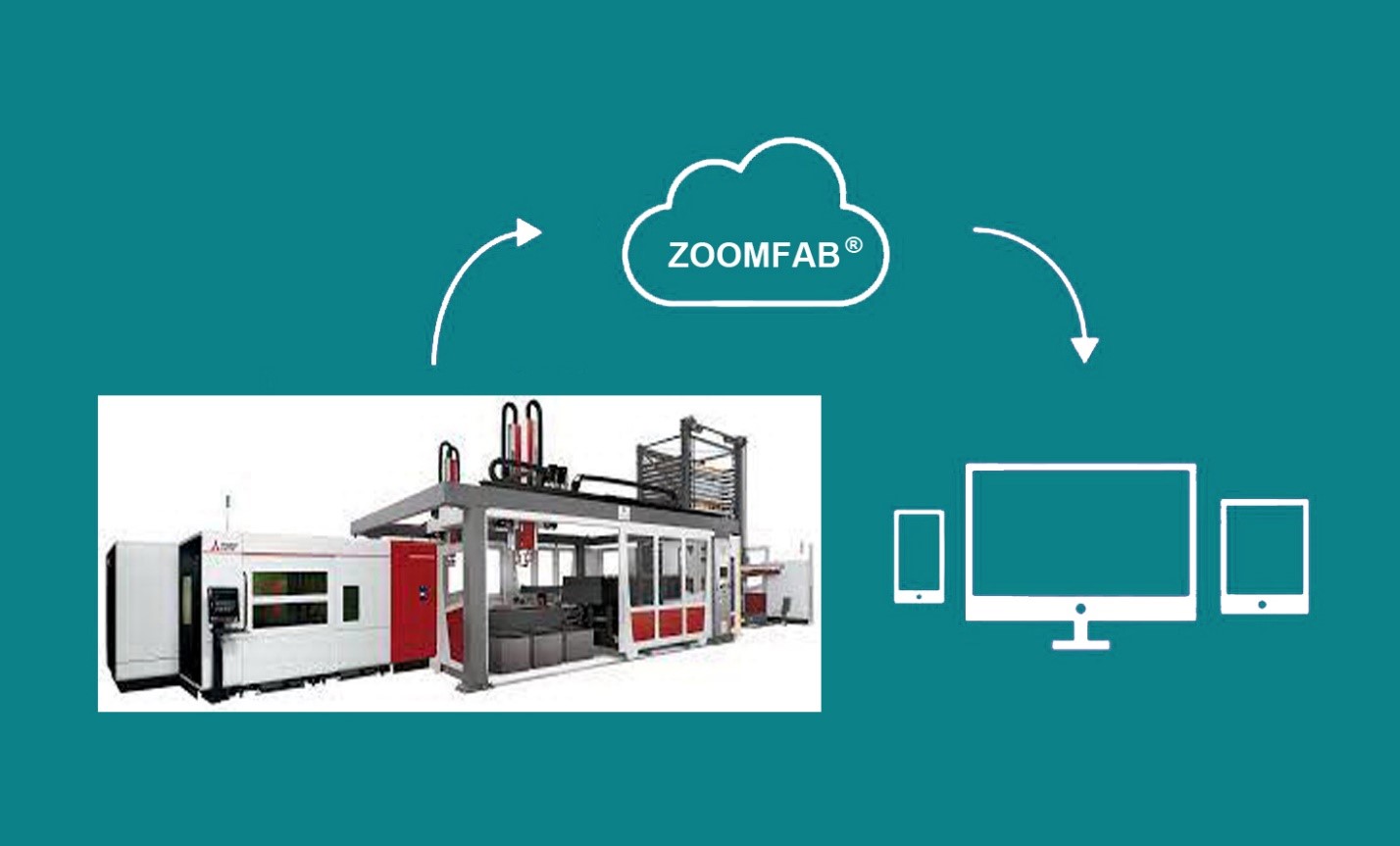 ZOOMFAB® monitors machines of any type or brand using non-invasive IIoT sensors which communicate with gateways on low special radio frequency using 128bit encryption, making sure the security of your machines and network is not compromised. Gateways are connected to the Internet using LAN or cellular connection.